Hi everyone. Looks as if we might be back on the track next month with Regularity on 12th July and a Sprint on 26th.
I would like to touch briefly on some of my adventures with my TR7V8 so far this year. In March I teamed up with Bruce and Di Pollock for a trip to Phillip Island for the Festival of Speed. Bruce and I competed in Regularity in different divisions. Bruce won his division and I just had fun trying to lower my lap time.(2:04.91).
The Monday after finishing at Phillip Is. was a Vic long weekend and a track day at Sandown. I met Andy Ansell and Max Hayes at the track with their Triumphs. I had not driven at Sandown before so the first stint was a steep learning curve. I enjoyed learning a new track and reducing my lap time each time I went out. I reduced my time from 1:47 to 1:34.52 and I was happy with that. Still not as fast as Max who was a couple of seconds faster.
After I got home I gave my Triumph a quick wash and took her to Black Canvas photographic studio to have her photo taken. This was a very different experience and the results were amazing. I have attached the photos and I think you will agree that she looks good for a 38 year old car.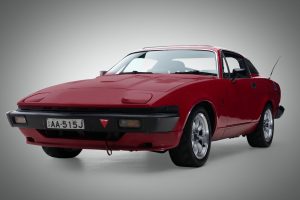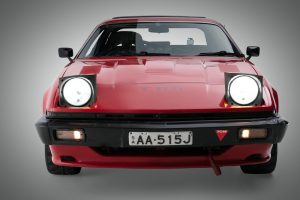 The weekend that the shutdown started was a MSCA Supersprint at Mallalla. Myself and Duane competed with our TR7V8s and Roger was wearing his MSCA Hat. Trevor Lindsey also turned up for a look. Duane's car did not want to start for the first event but found a wire had fallen off the starter motor so was able to join a later group. Both of us achieved new PBs.
With competition starting next month, my job list includes an oil change and new rear brake pads.
Looking forward to seeing everyone at our next meeting
Cheers, Neil